JASMIN TOCCATA
T. Dunford, J. Rondeau, K. Chemirani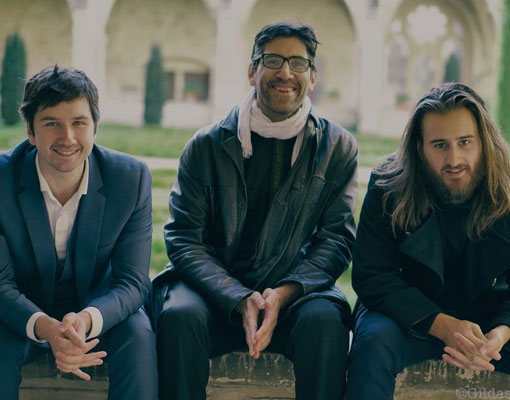 This spectacular and virtuoso program creates musical bridges between two wonderfull musical universes : baroque music and oriental music.

The warm timbres of baroque instruments (lute, harpsichord) unite with the gentle Persian melodic percussions while the richness of the oriental ornementations are echoed in the refined baroque diminutions.

Alternating pieces composed by baroque masters, carrefully chosen for their relationship to dance and their great rhythmical richness, the artists dazzle us by giving life to a sensual and enjoyable toccata, scattered with improvisation and wild rhythms.