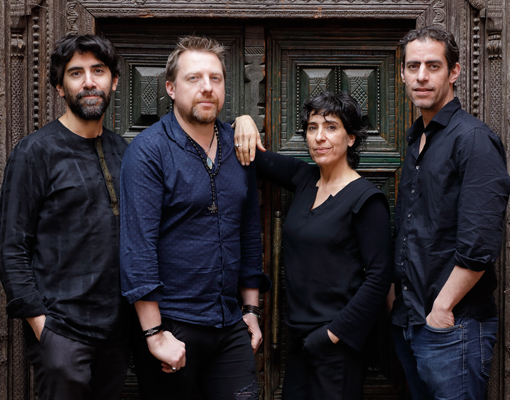 Management général
HÂL
Keyvan Chemirani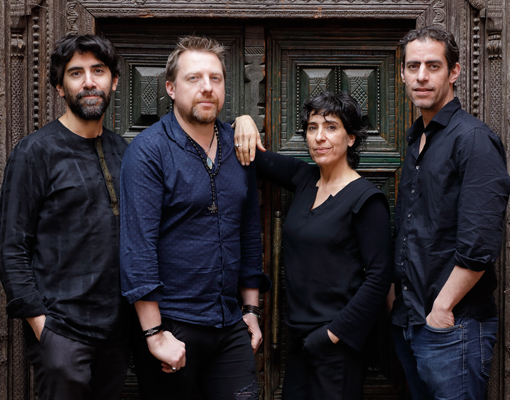 With Hâl, Keyvan Chemirani creates a luxury frame, sometimes silky and luminous, sometimes lively and playful, for the charismatic voice of his sister Maryam Chemirani. Relying on the finesse of his playing on the Indian santour and his brilliant ingenuity on the Persian zarb, Keyvan Chemirani has surrounded himself for this project with true goldsmiths: the virtuoso flutist Sylvain Barou with his warm and deep sound; his brother Bijan Chemirani, delicate and sensitive on the saz and with an astonishing precision on the percussions.
Hâl explores the oriental modality (Iran, India, Turkey...) through original compositions, with a few stops in Celtic countries as a bonus.
Let's embark together on this journey of love where hâl, that ecstatic state of both awakening and forgetting oneself in Persian learned music, is our lighthouse, our direction!
With
Maryam Chemirani, voice
Sylvain Barou, Celtic flutes, bansouri, duduk, bagpipes
Bijan Chemirani, zarb, percussion, saz
Keyvan Chemirani, zarb, percussion, santur, artistic direction