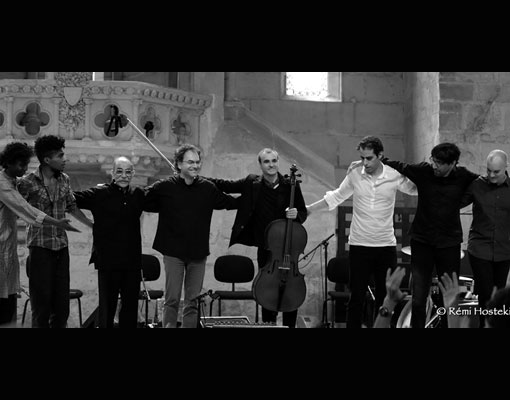 Management général


THE RHYTHM ALCHEMY
Keyvan Chemirani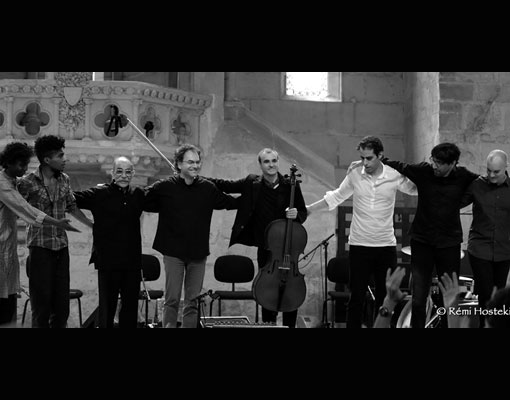 First created at Fondation Royaumont in 2015, the program focuses on the family Trio while open to the Indian subcontinental rhythms and the Western percussions.
Two string instruments as well as a bass clarinet contribute to the rhythmic foundation or build up on this edifice. The concert explores therefore the richness of the infinite tones and colors of the polyrhythmic art of world percussions, and it also includes the modal melodic compositions that are deeply eastern-inspired.
Open mind and generosity are the two keywords of this outstanding casting that allow for the magic of transmission and share of this sophisticated music built on a precise architecture.
Navigating between the inside, contemplative and meditative, and the outside, explosive and joyful, this musical journey always keeps in mind the share and pleasure of groove and jubilation.