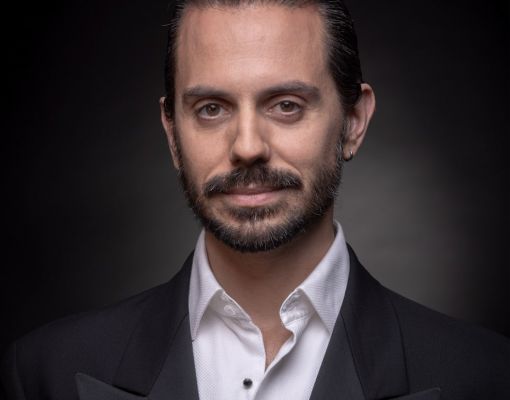 General management
Juan SANCHO
Ténor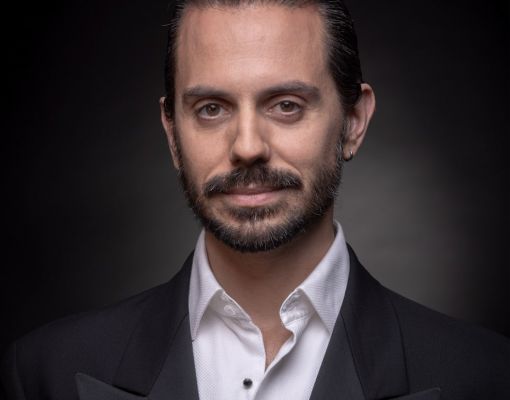 With a stunning technique, a musical expression that immediately impressed the critics, and a timbre with an eminently Latin warmth, Juan Sancho has established himself as one of the most sought-after tenors on the international opera stage.
Born in Seville, he began his training as a pianist, but soon developed a passion for singing, studying with Lambert Climent and Monsterrat Figueras at the Escola Superior de Música de Catalunya in Barcelona.
He soon worked with conductors such as Michel Corboz, William Christie, Gustav Leonhardt, Fabio Biondi, Jordi Savall, Diego Fasolis, Marc Minkowski, Andrea Marcon, Richard Egarr, Christian Curnyn, Ivor Bolton, George Petrou, Leonardo García Alarcón, Riccardo Minasi, Hervé Niquet, Jan Tomasz Adamus, Václav Luks, and of course the late Alan Curtis.
Juan's international career has taken him to the most important theaters and halls in the world.
Recognized as one of the best Handel specialists of his generation thanks to his unfailing virtuosity, Juan Sancho has performed Lurcanio (Ariodante) at Lausanne Opera, Grimoaldo (Rodelinda) at English National Opera, Teatro Real Madrid and Théâtre des Champs-Élysées in Paris, and Oronte (Alcina) at Bolshoi and Lausanne theatres, Bajazet (Tamerlano) in Madrid, Tempo (Il Trionfo del Tempo e del Disinganno) in Moscow, Sesto (Giulio Cesare) in Basel and Madrid, the title role of Belshazzar in Göttingen under the conducting of Václav Luks with Concerto Köln, Emilio (Partenope) in an Ivor Bolton/Christopher Alden production at Teatro Real in Madrid.
The other giants of the baroque period find in Juan Sancho a no less remarkable interpreter. He performed Vivaldi's Giustino (Vitaliano) with George Petrou at Drottningholm Opera Festival, Pasquini's Idalma (Celindo) under the direction of Alessandro De Marchi at Innsbruck Festival, and Monteverdi's L'Incoronazione di Poppea (Arnalta/Lucano) at Teatro Colón in Buenos Aires under the baton of Jean-Christophe Spinosi.
He has also performed Bach's St. Matthew Passion with Jordi Savall at the Auditori of Barcelona, the Chapelle Royale de Versailles and Philharmonie of Paris.
In later music, Juan Sancho explores with mastery the bel canto repertoire, especially Rossini: he has thus embodied Albazar (Il Turco in Italia) at the Festival of Aix-en-Provence with Marc Minkowski (broadcast by ARTE) and at Dijon Opera alongside Antonello Allemandi ; Lindoro (L'Italiana in Algeri) conducted by Jean-Christophe Spinosi ; Almaviva (Il Barbiere di Siviglia) at Staatstheater Darmstadt. Let us also mention a Rossini Gala under the baton of Sebastiano Rolli for the Megaron of Athens.
His extensive discography includes Leonardo Vinci's Artaserse (Erato CD and DVD), Cavalli's Virtù dei strali d'Amore with Fabio Biondi (Naxos), Monteverdi's Trilogy at the Teatro Real conducted by William Christie and Les Arts Florissants (Dynamics and Virgin). For the Decca label, Juan has recorded Leonardo Vinci's Catone in Utica (title role), Porpora's Germanico in Germania, Pergolesi's Adriano in Siria, Hasse's Siroe re di Persia, Handel's Arminio and Alessandro. He has published two CDs dedicated to Handel : the solo album Seven Deadly Sins (Enchiriadis) and the album Human Love, Love Divine with Nuria Rial (Deutsche Harmonia Mundi).
The label I Gemelli has just released Juan Sancho's latest album Love Songs, dedicated to the repertoire of the Spanish Golden Age. He is accompanied by the excellent guitarist Miguel Rincon.
Among the engagements for the 2022-23 season, Juan Sancho will perform the role of Nearco in Francesco Corselli's Achilles in Sciro in the new production by Mariame Clement conducted by Ivor Bolton at the Teatro Real in Madrid. He will also take on the title role in Gluck's Orphée et Eurydice with Jan Tomasz Adamus and the Capella Cracoviensis at Theater Biel Solothurn. He will end his season in Potsdam in June under the direction of Alessandro de Marchi for the premiere of Pasquini's Idalma (Celindo), directed by Alessandra Premoli.