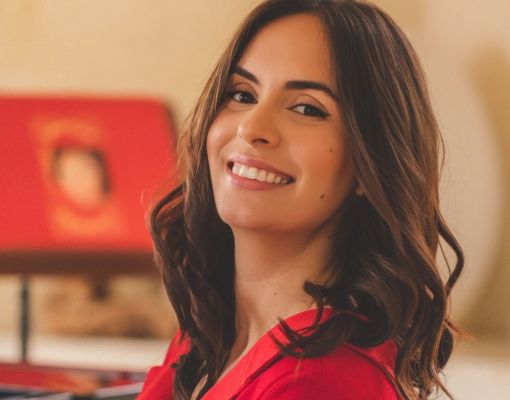 General management
Lorrie GARCIA
Contralto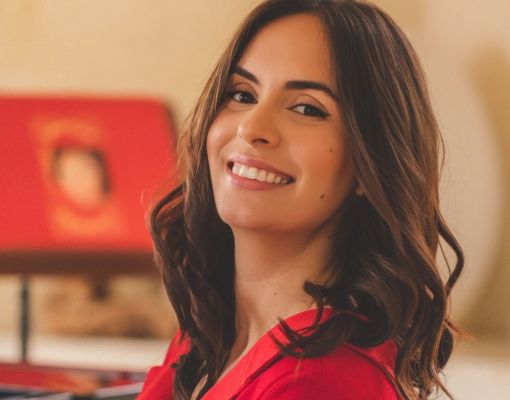 With the breadth of her voice, the beauty of her tone and the liveliness of her interpretations, Lorrie Garcia is shaping up to be one of the future stars of the opera world, and is already being closely watched by the major opera houses and ensembles.
Born in Marseille, she has been singing and playing the piano from an early age, exploring jazz, French chanson and pop. But at the age of 21, she discovered the world of opera, and her life was turned upside down: at Marseille Conservatory, she began her singing studies and graduated with first class honours in 2018, continuing that same year to train as a young singer at the Opéra de Monte-Carlo, from which she also graduated. On several occasions, she took part in master classes with the Italian soprano Désirée Rancatore, the contralto Sonia Prina and the baritone Ludovic Tézier, with whom she subsequently had the opportunity to work regularly.
Still a student at Conservatory, she sang her first solo roles at the Odeon Theatre in Marseille in La Belle Hélène, La Vie Parisienne and La Périchole.
In 2017, in Avignon, she made her operatic debut in the role of Mercedes in Carmen, and as a soloist at Marseille Opra in Palmeri's Misa Tango.
Her Italian debuts took place at the Teatro Filarmonico in Verona in 2019, in the role of Mlle Dangeville in Adriana Lecouvreur. Numerous engagements followed, including at the Verona Arena (the role of The Lady in Verdi's Lady Macbeth at Plácido Domingo Gala). In the same house, she also sang Kate Pinkerton in Madama Butterfly, Alisa in Lucia di Lammermoor, and the solo alto in Cimarosa's Missa pro defunctis.
Other debuts in 2021 included Flora in La Traviata at the Teatro Regio in Turin, and Suzuki in Madama Butterfly at Festival L'Aria di A Sarra in Corsica. Lorrie Garcia also sang the title role in La Tragédie de Carmen at Livorno Opera, which she later reprised at Operas of Pisa, Rovigo and, finally Savona.
In 2022, she returned to the roles of Flora (Teatro San Carlo, Naples, conducted by Francesco Ivan Ciampa) and Melle Dangeville (Teatro Verdi, Salerno, conducted by Daniel Oren). She also made her debuts as Dorotea in Donizetti's Convenienze e Inconvenienze Teatrali in Novara and Savona.
At the same time, she and pianist Marion Liotard created a recital entitled FÉMINA, conceived as a tribute to the women who have marked the history of music - real personalities or invented characters in literature and music - mixing musical genres and transporting the audience from classical music and operette to French chanson and jazz. This recital was performed for the first time in March 2022 at Festival de La Cadière-d'Azur.
2023-24 season will see Lorrie Garcia return to a repertoire she has always been particularly fond of : Baroque music. She will start with the role of Ozias in Juditha Triumphans at Innsbruck Festival in August 2023, conducted by Alessandro de Marchi and directed by Elena Barbalich.
She will make her Paris debuts at Théâtre de l'Athénée in the title role of Sartorio's Orfeo, conducted by the countertenor star Philippe Jaroussky and directed by Benjamin Lazar. This production, created at Montpellier Opera on June 2023 will also be given at Suresnes and Sénart Theatre as well as Arras.
Lorrie will also join the ensemble I Gemelli conducted Emiliano Gonzalez Toro for a recording and concerts of Monteverdi's Vespers.
In October 2023, she will give two concerts in Chengdu (China) as part of the Opera Gala at the SING! Festival, directed by Hugo de Ana.