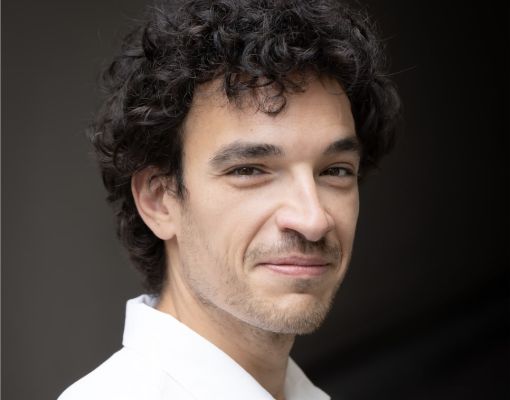 General management
Paul FIGUIER
Countertenor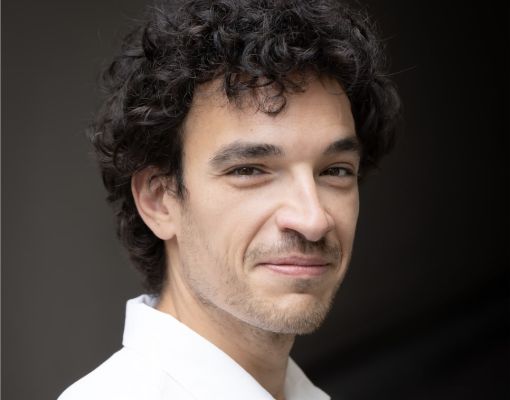 In the world of countertenors, which is rich in talent, Paul Figuier asserts himself more and more each season as a name to follow: to the wide range of his strikingly homogenous voice and his impressive dynamic re-sources are added a singing line of indisputable refinement.
Throughout his studies, Paul Figuier had the chance to take part in exciting projects alongside first-rate artists. Still a member of the Centre de Musique Baroque de Versailles (Olivier Schnebeeli), he sings under conductors such as Christophe Rousset, Hervé Niquet and Jérémie Rhorer.
After obtaining his diploma, he joined Isabelle Poulenard's class at the CRR in Paris, where he benefited from the teaching of professors such as Stéphane Fuget and Jean Tubéry. There he sang Bertarido in Handel's
Rodelinda
in 2014 and Pisandro in Monteverdi's
Il ritorno d'Ulisse
in 2015.
In 2016, he was admitted to the Paris Conservatoire in the classes of Alain Buet and Yves Sotin, where he performed under the baton of Masaaki Suzuki, Laurence Equilbey, Paul Agnew, Alain Altinoglu and Christophe Rousset. In 2018, he sang Tolomeo in Handel's
Giulio Cesare
conducted by Philip Von Steinaecker and Arete in Lotti's
Giove in Argo
with Leonardo García Alarcón. In 2019, he records the alto solos in Philippe Hersant's
Cantique des trois enfants dans la fournaise
with the CMBV and the Maîtrise de Radio France. At the same time, in numerous master classes, he receives expert advice from Karine Deshayes, Barabara Hannigan and Magreet Honig.
All these experiences constitute a precious capital which he then exploits in the numerous concerts he gives with the most prominent ensembles: Correspondances, Le Caravansérail, Amarillis, La Capella Mediterranea or the Atelier lyrique de Tourcoing (both
Stabat Mater
by Scarlatti and Pergolesi at the Théâtre des Champs-Élysées alongside Maïlys de Villoutreys in April 2019), not forgetting the music of Bach with Raphaël Pichon and Pygmalion.
In April 2019, he makes his real operatic debut with Cavalli's
Erismena
given by Leonardo García Alarcón and Capella Mediterranea, directed by Jean Bellorini, then at the Opéra de Lausanne where he sings Orestes in
La Belle Hélène
, conducted by Pierre Dumoussaud and directed by Michel Fau. He returns to Lausanne in spring 2021 for the role of Mago Cristiano in
Rinaldo
, conducted by Andrea Marcon and directed by Robert Carsen. In 2022, he made his debut at the Opéra d'Avignon in the same work, but this time in the title role, under the baton of Bertrand Cuiller and directed by Claire Dancoisne.
In summer 2021, he sings the title role in Stradella's
San Giovanni Baptista
with Damien Guillon's Le Banquet Céleste. Conducted by Philippe Jaroussky and at the Opéra de Montpellier, he will successively play Nireno in Handel's
Giulio Cesare
(2022, directed by Damiano Michielletto) and Achille in Sartorio's
Orfeo
(2023, directed by Benjamin Lazar).
Another notable home base is the Festival de Beaune, where he will sing
St John Passion
with Les Surprises conducted by Louis-Noël Bestion de Camboulas (2022), then Monteverdi's
Orfeo
with Stéphane Fuget's Les Épopées. Keen to experiment with a variety of stage roles, he took on the sung parts of Shakespeare's
Twelfth Night
, directed by the great Thomas Ostermeier at the Comédie Française.
Among his projects for the 2023/2024 season, opera occupies a special place. Of particular note is Monteverdi's
L'incoronazione di Poppea
, which he will return to twice, directed by Ted Huffmann: first at the Opéra de Rennes under Damien Guillon in the roles of Arnalta and Nutrice, then at the Opéra de Toulon with Leonardo García Alarcón as conductor, this time in the role of Ottone.