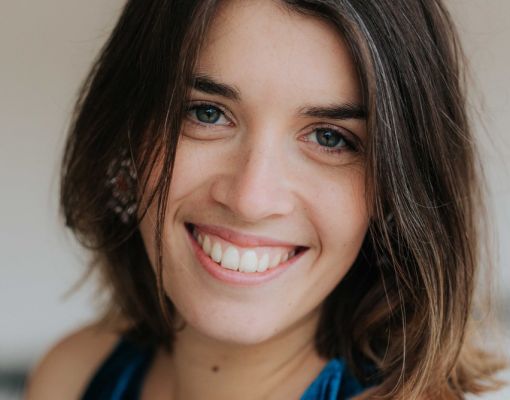 General management
Gwendoline BLONDEEL
Soprano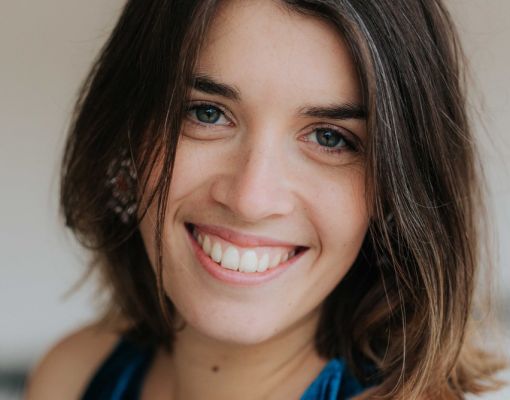 In 2021, the production of Titon et l'Aurore by Mondoville, conducted by William Christie and directed by Basil Twist, revealed the Belgian soprano Gwendoline Blondeel in the role of Aurore: with an admirable vocal control, a radiant timbre and a striking stage presence, she literally lit up the stage of Opéra-Comique in Paris.
Trained at IMEP in Namur and prizewinner at Académie du Théâtre de La Monnaie in Brussels, Gwendoline Blondeel joins the Jeune Ensemble du Grand Théâtre of Geneva. From 2019, she has established herself as one of the names to watch, winning First Prize at the Froville Competition in 2019.
While the purity and remarkable precision of her voice make her a much sought-after interpreter of the 17th and 18th centuries music, Gwendoline's repertoire is very broad, with roles such as the title role in Delibes' Lakmé, Olympia in Les Contes d'Hoffmann and Eurydice in Offenbach's Orphée aux enfers. This is illustrated by the di-versity of the scores she has tackled with renowned conductors: William Christie (Titon and L'Aurore, Couperin's Leçons de Ténèbres, Bach's Magnificat...), Leonardo García Alarcón (Luigi Rossi's Il Palazzo Incantato, Handel's Solomon, Monteverdi's Vespro della Beata Vergine... ), Diego Fasolis (Vivaldi's La Senna Festeggiante), Alexis Kossenko (Mondonville's Le carnaval du Parnasse, Rameau's Zoroastre), Jérémie Rhorer (Mozart's The Magic Flute), Jean-Christophe Spinosi (Rossini's L'Italiana in Algeri), Alejo Perez (Prokofiev's War and Peace) and Kazushi Ono (Honegger's Jeanne au bûcher).
2022-2023 season has been particularly rich: debut at Amsterdam Concertgebouw with William Christie, recital with Le Consort at Paris Philharmonie ; first concerts with the combined forces of Freiburger Barockorchester and Vox Luminis at Berlin Philharmonie and then at Hamburg Elbphilharmonie in Bach's St Matthew Passion; the roles of Céphie and Cénide in a new version of Rameau's Zoroastre at Théâtre des Champs-Élysées under the baton of Alexis Kossenko; and Florine and Thalie in Le Carnaval du Parnasse with the same conductor at Ver-sailles Royal Opera. She also made her US debut with Opera Lafayette: a concert series with Pergolesi's Stabat Mater and the role of La Folie in the first modern revival of Rameau's opera-ballet Io.
2023-2024 is equally delightful: the roles of Sémire, Amour and Polymnie in Rameau's Les Boréades at Paris Théâtre des Champs-Élysées and Amsterdam Concertgebouw with György Vashegyi; Campra's Requiem at Paris Philharmonie with William Christie. Gwendoline Blondeel will be very much in evidence at Versaille Royal Opera, which has become a favourite place for her activities: she will sing Lully's Atys with Christophe Rousset, Bach's Christmas Oratorio with Valentin Tournet, and Mozart's Abduction from the Seraglio (the role of Blondchen) with Gaétan Jarry. And let's not forget the role of Jonathas in Charpentier's David et Jonathas with Correspondances and Sébastien Daucé in the new production directed by Jean Bellorini at Caen Theatre, Nancy Opera, Paris Théâtre des Champs-Élysées and Luxembourg Grand Theatre.
Gwendoline is also very active on the recording front, with a number of CDs, including a new version of Monte-verdi's L'Orfeo (Euridice & La Musica) with the ensemble Les Épopées – given in concert at the Beaune Festival in July 2022 and then at the Opéra Royal de Versailles - ; the world premiere of Elisabeth Jacquet de la Guerre's opera Céphale et Procris, accompanied by Reinoud Van Mechelen's ensemble A Nocte Temporis; La Jérusalem délivrée by Philippe d'Orléans with La Cappella Mediterranea and Leonardo García Alarcón, and Mozart's forth-coming Die Schuldigkeit des ersten Gebots conducted by Camille Delaforge (Geregtichkeit et Rechtigkeit) for Versailles Chateau Spectacle label.